Essential Steps to Buying a New Car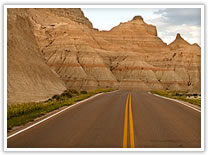 Buying a new car can be an intimidating process. There is a lot of money involved, and a lot of paperwork to sign. You want to get a fair price, but it can seem like car salesmen are only interested in maximizing their commission. The following steps can help you get the best deal on a new car purchase.
Finding Your Car
The first step to buying a new car is to find the car that you want. Consider the size of the vehicle you need, the cost of insurance, and which cars appeal to you visually. Once you know what vehicle you want, research the available options for the car you want. Decide which options you must have, which options you don't want, and which options you can be flexible on.
Finding out the Price
Every car has an MSRP: this is the Manufacturer's Suggested Retail Price, but it is not always the price you want to pay. Edmunds.com has developed a True Market Value for new cars based on the prices that dealers are charging actual customers. This should be the price that you target when making negotiations. You also should look to see if there are any rebated or incentives for the vehicle that you want. These may be advertised on television or can be found on the internet; incentives may vary by region. The price that you actually end up paying should be close to the True Market Value minus the rebates and incentives that apply to you.
Find Your Specific Car
After you have a good target price range, call around to various dealerships to see if they have the car that you are interested in. The more flexible you are in your options, the more bargaining power you will have. If your chosen car is hard to find, you will be less likely to get a good deal. In the best case scenario, several area dealerships will have the car that you are interested in.
Negotiating
When you have found the car that you liked, it is now time to negotiate. You can do this by going to the dealership; many dealerships also have an internet department, where you can negotiate the price via email, phone, or fax. If you deal with the sales representative in person, make sure that you are comfortable with him or her, that you don't feel pressured into making a decision, and that you do not feel like you are being steered to a different car that you are not interested in. One way to negotiate for the best price from home is to get a quote from one dealership, then calling two other dealerships to see if they can beat that price. They will probably beat that price. If you negotiate the price too low, the dealership might try to get their money somewhere else. Be aware that you will need to continue to be alert from now until the time you sign the final contract.
If you have a trade-in, the price of the trade-in will also be part of the negotiating process. Although you can often get a better price by selling the car yourself, it may be a hassle; you might also need the value of the trade-in to lower the cost of your vehicle. Be sure to research the trade-in value of your car ahead of time. You can look up the trade-in value at Kelley Blue Book. When researching the value of your car, be sure to look at the trade-in value, and not the price which you would like to get if you sold the car yourself.
The Contract
At this point, you are ready to start closing the deal. You may want to ask the sales representative to send you a copy of the worksheet and invoice, so you can look over it in the privacy of your own home, without the rush. There may be some regional fees and costs, but be on the alert for fees such as "Administrative Costs" or "D&H" (delivery and handling) that may be written into the contract. Don't allow the dealer to talk you into extras such as fabric protection, LoJack, "appearance packages," and alarm systems. You may want to get the extended warranty, if it gives you peace of mind. Many dealerships also offer GAP insurance; other insurance companies sell this protection as well. Before you purchase GAP insurance from the dealer, find out how much your insurance company would charge.
After you have finished the negotiations and have arrived at an acceptable contract, it's time to sign the paperwork and get the car. Look the car over to make sure that there is no missing equipment, scratches, or dents. If there is something that is missing or the car needs work, you can ask to put it in writing with a "due bill". This will allow you to enjoy the car now, and make an appointment to get the work done later. Once everything is to your liking, take the keys and drive home, and enjoy your new car.