Is Trading in a Vehicle the Same as Making a Down Payment?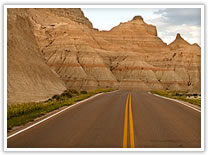 Often dealerships will offer a trade-in option instead of a down payment when buying a new vehicle. This allows you to trade in your old vehicle in lieu of making a down payment, which could either save you money or cost you money. Make sure that when you trade in your vehicle, you understand how the dealership determines the trade-in value of your vehicle. It may be a better option to sell your car on your own and then use the money as a down payment on your new car. If you have a car that you think has a low cash value, you may want to veer more towards the trade-in options. You should also think about trading in your vehicle if you are looking to make a fast transaction and need to buy a new car quickly. In order to decide if you should trade in your vehicle or pay the down payment, talk to the dealership to see how much they will offer you for your trade-in. If it is much lower than what you think it's worth, you should definitely try to sell it on your own.
Trade In or Sell?
When it comes time to buy a new car, you are most likely going to want to get some cash value out of your old car. You have two options: trade it in when you are buying a new car or sell it on the private market. Both have their pros and cons:
Trade In
Get the value of your current car taken off the price of the new car you are buying
Can supplement your down payment on your auto loan
Sale is guaranteed
Probably wont receive as much money as you would selling the car yourself
Sell
Will receive more money for your car than a trade in
Can use cash for anything, not just towards a new car
Sale could be more of a hassle than a trade in
Sale is not guaranteed
Overall, a trade-in can be used towards your down payment, but the amount you get on your trade-in varies based on what type of car you have. If you have a car that still has some real value, you could fetch a good amount of money on trade in to help lower the price of your new vehicle.