Which Manufacturers Offer the Best Warranties?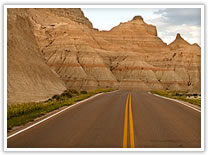 Purchasing a car is a big decision. When you buy a car, you want to find one that is the right size for your family, is stylish, and has the features that you are looking for. You also want to find a car that is reliable and will keep running. If your car has problems soon after you buy it, you would prefer that it is under warranty. Not all car manufacturers' warranties are created equal. Some auto manufacturers offer fantastic warranties, while others have warranties that will only cover you for a few years.
The two main types of warranty coverage are the basic warranty and the powertrain warranty. A basic warranty covers nearly every part on a car. Any part that was installed at the factory is covered. This bumper-to-bumper coverage expires after a specific period of years or amount of miles driven (whichever comes first). Except for the Smart car (which offers a two year/24,000 mile warranty), every car sold by major automobile manufacturers today offers basic warranty coverage for at least three years or 36,000 miles.
When the basic warranty expires, many auto manufacturers will still cover your engine and transmission. Since these are the most expensive parts of the vehicle to replace, it gives you peace of mind that you won't have to pay for these costly repairs. The powertrain warranties offered by Kia and Hyundai do not transfer when you sell the car to a new owner. With the exception of the Smart car, which only offers a powertrain warranty for two years or 24,000 miles, all major auto manufacturers are selling their new cars with at least a four year/50,000 mile powertrain warranty.
The Best Basic Warranties
Most major automobile manufacturers offer basic warranties that last for three years, but some are extending their basic warranties to four or five years. Some of the manufacturers that offer four year basic warranties include Acura, Audi, BMW, Cadillac, Lincoln, Mazda, Mercedes-Benz, Volkswagen, and Volvo. The manufacturers that offer five year basic warranties are Hyundai, Kia, and Mitsubishi.
The Best Powertrain Warranties
Some car manufacturers offer great powertrain warranties. Chrysler, Dodge, and Jeep offer lifetime limited powertrain warranties. Hyundai, Mitsubishi, and Kia offer a powertrain warranty for ten years or 100,000 miles. Suzuki and Isuzu offer warranties for seven years. Acura, Infiniti, Lexus, and Lincoln warranty their powertrain systems for six years. Car manufacturers have changed their powertrain warranties over the years, so if you purchase a used car, the warranty coverage may be different.
Other Warranties
New cars also come with warranties that protect it if it fails emissions testing, and a corrosion warranty. There are two parts of a federal emissions warranty: the federal emissions performance warranty, and the federal emission design and defect warranty. The federal emissions performance warranty will cover your vehicle if it fails and emissions test, although the car is usually covered by the bumper-to-bumper warranty during this same time frame. The Federal Emission Design and Defect Warranty will cover your car in case the manufacturer designed an emissions component with a defect. Cars are usually covered under this warranty for eight years, or 80,000 miles. A car's corrosion warranty covers your vehicle if the metal in your car rusts through. All major manufacturers offer at least three years of rust coverage. Audi, BMW, MINI, Volkswagen, and Volvo offer 12 year warranties against corrosion.