Which Cars Hold Their Value Best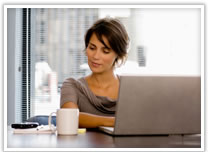 Buying a new car can be fun – who doesn't like New Car Smell, right? – but also an expensive prospect. Not only are you paying for that new-car smell, but you're also paying a premium for upgraded features, dealership conveniences and sales tax. The tab can add up quickly, so it's important to make the most of your investment.
Chances are, you don't plan on holding onto your new car for 10 years – in fact, you'll probably sell it in a few years when you're ready for something new in a few years. And that means you're going to want to invest in a car that will have a decent value in years to come. No matter which type of car you buy, it automatically will lose some value as soon as you drive it off the lot. Depreciation is a fact of owning a car, but you can control the extent of the depreciation – at least a bit. That's because some automakers and vehicle models tend to depreciate less than others. If you decide to purchase one of these vehicles, chances are good that you'll end up getting a greater percentage of your investment back when it comes time to sell.
Cars that depreciate slowly
As you search for your new car, think about the rate of depreciation the vehicle is likely to have. The slower the depreciation, the higher the value of the car later on. Of course, proper maintenance will help ensure that your car holds its value even more. Be sure to keep your maintenance records as well – it can help to bolster your claim of its value when it comes time to sell.
Honda Civic: One of the best-selling cars in the nation is also one of the best values overall. The Civic is routinely on lists of best values because they are considered long-term values, easy to maintain and long-lasting.
Honda Fit: No surprise, there's another Honda on the list. In fact, Hondas are considered the brand with the best long-term value vehicles on the market.
MINI Cooper: While they're pricey, they're also rare and specialized. That means that MINIs are always in demand. Good safety ratings and customer satisfaction helps them maintain a well respected resale value.
Scion xB: These boxy-looking cars gained popularity for their looks – but now are turning heads for their value.
Scion xD: The Scion brand is emerging as a great value overall – they're considered among the most affordable new cars, and are holding a decent percentage of their value on the resale market.
Scion tC: Scion's two-door coupe is a more affordable option in comparison to competitors.
Toyota Corolla: A longtime favorite on both the new- and used-car marketplaces, the Corolla has established a name for itself in both value and overall reliability.
Toyota Prius: It's no surprise the Prius is on the resale value list. They remain in extremely high demand as one of the most desired cars in the country.
Toyota Yaris: Small, cute and extremely affordable, the Yaris offers exceptionally great fuel efficiency and affordability.
Volkswagen Rabbit: A longtime favorite of VW owners, the Rabbit offers sporty fun along with reliability. That's a great combo.