Are Certified Pre-Owned Cars Worth Your Cash?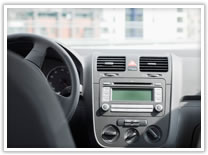 What Is a Certified Pre-Owned Car?
Certified pre-owned cars, or CPOs, offer consumers additional peace of mind in exchange for an increased car price. Like the name implies, a certified pre-owned car is a used car that has passed some sort of dealership inspection verifying that the vehicle is in very good condition. As part of the CPO contract, car dealers generally extend the factory warranty or issue a service contract for any pre-owned car they have certified. However, in return for the extended factory warranty, the actual price of the certified pre-owned car can increase by anywhere from five hundred to a few thousand dollars.
What Cars Generally Qualify for CPO Status?
Not surprisingly, cars that qualify for CPO status are cars that dealership are comfortable with extending the factory warranty or promising future service. These cars generally tend to be low-mileage and late-model. They also tend to be in good shape, have been well maintained by their previous owners, and are free of any accident history. Most CPOs tend to have been leased, as opposed to sold, by customers who have taken very good car of the car in order to avoid penalty fees for wear-and-tear damage.
What Can I Expect to Get for My Money?
The terms of any CPO will vary from car to car and from dealership to dealership. For example, Lexus provides one of the more comprehensive CPO offerings on the market. For some certified pre-owned models, Lexus has been known to add a three-year/100,000-total-vehicle-mile limited warranty. Chrysler, on the other hand, delivers only a three-month/3,000 mile limited warranty in addition to an 80,000-total-vehicle-mile-powertrain-only warranty. However, Chrysler also offers an inspection and includes a return option for the consumer in its CPO policy.
Determining Whether a CPO is Right for You… and Your Wallet
Certified pre-owned cars were pioneered by car dealers like Lexus in the early 1990s in order to entice consumers to purchase low-mileage cars that had been leased. Since that time, it has been a useful way for car dealers to make extra commission off of selling used cars. After all, both the manufacturer and the dealer get a portion of the CPO fee that consumers pay for when they opt for the service contract and warranty extension.
Consumers who value security and are confident that their dealer's CPO service contract is fair should consider buying a certified pre-owned car. Consumers interested primarily in the lowest possible price for a car should not consider a CPO.