Where Can I Find a Free Auto History Report Online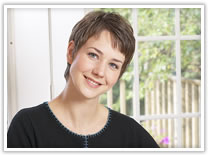 Car history reports are useful tools for consumer protection, and they available to anyone searching the market for a used car. Whether you plan to purchase your vehicle from a dealership or a private individual, car history reports can help you make an informed decision. An accurate car history report will draw your attention to unseen or easily hidden problems with a used car—problems ranging from damage as the result of a previous major collision to odometer fraud.
Where to Look on the Web
Discerning consumers often search for free car history reports online. Finding a free car history report via search engine can sometimes be elusive. Once you have located an online service offering free car history reports, make sure the free report contains all the information you need. Pertinent information to expect from any free car history report obtained online should include: title check, problem check, odometer check, and registration check.
Look for Title, Problem, Odometer and Registration Checks
Title and problem checks help ensure that you are aware of any major damages sustained and repairs made to a car by all previous owners. Title checks can reveal if the vehicle has ever been salvaged, rebuilt or auctioned. Title and problem checks can also help identify if the car is a lemon or has sustained water or fire damage.
Odometer checks can help a consumer determine if the stated mileage on a car is authentic. Odometer checks expose rolled back odometers, suspected miles, and odometers with exceeded limits. In addition to exposing potential odometer fraud, an odometer check can identify a broken odometer.
Registration checks catalogue the history of the vehicle. For example, registration history can identify a vehicle that has been used by the police, by a taxi service, as a fleet car, or as a rental car. Registration can also tell you if the car has ever been leased by prior owners. In addition to showing all reported accidents that a car has ever been involved in, a registration check can show if the car has been reported stolen.
All free online car history reports will require a seventeen digit VIN, or Vehicle Identification Number, that is assigned uniquely to all road vehicles in the United States. When you apply for a free car history report from any online service, the report will only be as accurate as the number you provide. Be sure you have obtained the correct VIN from the car you intend to purchase.