Smart Car-Buying Moves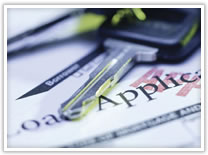 We all want to have a great car-buying experience. Of course, you will not want to waste any of your money on a bad car that does not get you anywhere. In this post, we'll provide you with the knowledge and strategies you need to make your car-buying experience a positive one.
Do Not Limit Yourself
When you make a list of all the features that you need from your car, it is easy to think that there are only a few models that are right for you. However, you should not get so set on one type of car because if that type does not work out, then you will be out of luck. This is why you should open up your search and really make sure that you are giving a fair shot to all the cars out there. The car that will work best for you might not be the car that you thought about in the first place. Use your money wisely and do not limit the possibilities available to you. Take your time to search thoroughly.
Have Your Finances in Order
You will have a lot of responsibility even before you buy a car. This is why you need to make sure that all your loans and debts are in order. You do not want to lose track of anything because that could really cause you trouble. Take a moment to consider how this car will fit into your financial situation. Being a smart car buyer also means that you need to be smart financially. You don't want to end up with no disposable income because your car payment eats up all of your cash. That is why you need to take some time and figure out your finances.
Do You Have a Trade-In?
If you are going to work with a trade-in, then you need to make sure that this trade-in is ready to go. You should make sure it is presentable and does not have a lot of damage to it. You want to get as much money out of it as you can, so make sure you are not just throwing it at them. Touch up the little things, and make sure you know how your dealer handles trade-ins. This could be a great way to save yourself a lot of money with a vehicle.