Quality Vehicles for under Thirty Grand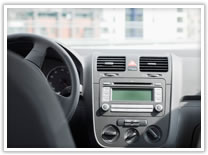 How much do you think you have to spend if you want to get a quality vehicle? Ask that question of some people, and they will assume that the only true quality cars are those in the $40,000-$50,000 range. Realistically, that is a huge overestimation of what you must pay for a quality vehicle. Did you know that you can a great car for much less than $30,000? We are not talking about stripped-down, bare-bones models, either. These cars offer excellent features and still have reasonable price tags. Consider the following tips on how to get a quality car without paying more than $30,000.
Top Models to Consider
If you want to get a cheaper car without sacrificing quality, then you might immediately think of Honda. Honda generally has the widest selection of reasonably priced vehicles. Other car companies, like Kia and Hyundai, are also at the top of the list. For companies like Chevrolet and Ford, however, there is a dearth of quality models available at affordable prices. The lone exception is the Ford Fusion.
Why Are Some Cars Coming Down in Price?
The demand for vehicles is changing rapidly. More and more consumers want hybrids or traditional vehicles with excellent fuel economy. This demand has put pressure on car makers to step up the manufacturing of small vehicles. In addition, today's consumer is more likely to view certain amenities as necessities rather than luxuries. As a result, features like air conditioning, power windows, CD player, and anti-lock brakes now almost all come standard at no extra cost.
Still Fight for Lower Prices
You need to make sure you still fight for a low purchase price. If you have the option to purchase costly extra features, avoid doing so in order to keep the price reasonable. Also look for rebate opportunities and maximize the value of your trade-in. Finally, when you walk into the dealer, don't forget that quality doesn't have to cost $30,000 or more.