My Car Broke Down…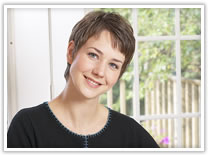 A broken-down car is one of the biggest hassles one can face in life. Since cars are so vital to our every day lives, not having one can seem like a huge strain. When you car breaks down, you basically have two options: repair it or purchase a new car.
Repair or Replace?
This is a fundamental decision you must make when your car breaks down. It depends on what condition your car is in and how much you want to get a new one. Car repairs can cost a lot of money today. It may be a better idea to save the money you would pay on repairs, combine it with the remaining value of your car, and use it towards a down payment on a new car. Consider the following pros and cons of repairing and replacing.
Repair
Will cost you a lot less money in the long run
Keep the car you already feel comfortable with
Can cost a lot of money to delay the inevitable
Since you have to pay repair money anyway, might as well put it towards a down payment on a new car
Purchase
Get a brand new car that works great
Your new car will be much more valuable than your old one
Will cost you more money then a simple repair
You may not be ready to part with your old car
We Can Help
If you don't have a reliable mode of transportation, it can leave you stranded and unable to attend to your daily activities. However, having bad credit might stop you from getting a loan at a dealership, but it doesn't have to stop you from getting a vehicle in general. When you are ready to get the car of your dreams, you can sign up for quotes on our site. We are an online auto loan referral site that matches visitors with lenders that can meet their needs and their budgets. Don't let your broken-down vehicle ruin you life–sign up for free quotes on an affordable auto loan now. We are here to help!
Additional Resources: