Using the Internet to Shop for a New Car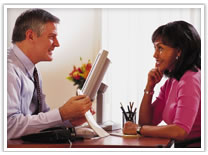 Everybody knows how helpful the Internet has become. You can buy anything you want at any hour of the day. Have you ever thought about using the Internet to shop for a new car? Many people are starting to do that, and the results are overwhelmingly positive. Buying a car online has become as easy as buying a book by your favorite author online. Here are some places that will help you with your new car search.
Sites Run by a Third Party
These sites are not affiliated with actual car manufacturers. They usually provide helpful reviews and news on vehicles to facilitate your decision. A third-party site can help you with your research on a new car because they do not have biased opinions like the manufacturers. Ultimately, if you do end up buying from a dealership, you will at least have a sound knowledge base to inform your decision. The right information can help you avoid getting taken advantage of by the dealer.
Sites Run By the Manufacturer
These sites will not have the variety of reviews and opinions that third-party sites do, but they will give you specifics about the cars they produce. They will inform you of all the options and rebates you can get, as well as color options, features, etc. They will also tell you the suggested retail prices of vehicles, and they will refer you to dealerships in your area. Know that the prices you see on the site will not be the price you actually pay. The websites are not allowed to set any prices, and they cannot actually sell to you. Manufacturer sites are designed to be informational resources rather than purchasing tools.
Sites Run By the Dealer
These sites are set up by the actual dealers you will end up visiting. Dealer sites will do whatever they can to get your attention, lure you to the showroom, and clinch the sale. Dealership sites are the only sites that can actually sell you a vehicle. They can tell you things like starting prices and other price quotes, but, many times, the dealer will protect this information because they want to know how serious you are before they start the price game. You can also exchange emails with the dealer, and they can help you with your car needs.
Two-thirds of people now use the Internet to help them with their car needs before they buy that car. Using the Internet to do research beforehand can really cut down your time in the showroom. Overall, the Internet can make your car-buying experience a more rewarding one.
Additional Resources: