Get Your Free Car Finance Quote Now!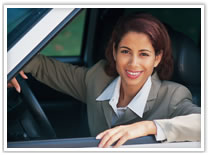 Getting a free quote with Get The Best Auto Loan is easy! Simply fill out the form at the top of the page with a little information about who you are, your credit situation, and what kind of loan you're looking for (new car loan, used car loan, auto refinance, etc.) We'll match you with a lender that can offer you the best rate depending on your answers, so be sure to be as accurate as possible for the best results.
Why You Should Use Get The Best auto Loan for Your Auto Finance Needs
Getthebestautoloan.com works with a network of the nation's top auto financing lender groups to put your buying power to work! Lenders bid on the opportunity to service your loan – this means lower interest rates and affordable monthly payments are just a click away.
Get Car Loans for Any Car, Anywhere!
No matter where you live in the United States, Get The Best Auto Loan can help you with you need for an automobile loan. You can work with Get The Best Auto Loan agents online or over the phone 24 hours a day, 7 days a week.
Did We Mention Get The Best Auto Loan Does Car Refinance Loans Too?
If you're looking to get out of a high monthly payment or an obscene interest rate, Get The Best Auto Loan can help! Get The Best Auto Loan has a special team dedicated to auto refinancing options of all sorts; 89% of all applicants see a sharp decline in their car loan amount by the next payment!
Complicated Automobile Loans Are a Thing of the Past
The Get The Best Auto Loan quotation process takes about five minutes, which means you spend less time in front of paperwork and more time choosing the car financing options that best fit your lifestyle. We'll even handle your original lender's paperwork for you if car refinancing is what you're after!
Online Automobile Financing Has Never Been This Safe
Handling your quotation documents online might sound daunting, but Get The Best Auto Loan uses the latest 128 bit SSL encryption technology to manage your automobile finance requests. This means no one but you has the ability to view your documents online, thus guaranteeing your privacy whenever you use us for your auto loan needs.
Get Started Now
Whether you're looking for an auto loan for a new car, or you're looking for automobile refinance options, Getthebestautoloan.com is a great place to start! Get The Best Auto Loan makes it easy to compare multiple quotes from a variety of lenders all at once, which can save you a lot of time and a lot of money! If you're ready to start saving, just fill out the form on the right and you'll be taken to Get The Best Auto Loan's secure online quote processing center. Once there, you will be able to set your target interest rates, payments, and other options, & we'll match you with the lender that can provide a loan with the terms closest to your goal.
This application is 100% safe and secure, and Get The Best Auto Loan never sells your information to third-parties for any use other than presenting you with the best auto loan rates. The quote process is completely free and you have nothing to lose - get started now!